Misuse of retired judges to sell bogus PhDs
Unmesh Gujarathi
Sprouts Exclusive
 While the clandestine business of selling bogus honorary PhDs is rampant in Maharashtra, some of the universities are roping in retired judges to give legitimacy to this illegal business, the Special Investigation Team of Sprouts has reliably learnt.
 The universities claim that the University of Macaria is based in Russia. But this university is bogus and some other university is being run at the address given by this university.  The contact number given by the said University of Macaria is in the United States of America. Far from being recognised in India, this university has not been recognised even in Russia, Special Investigation Team of Sprouts has received this startling information.
 The University of Macaria organized a program to award fake PhDs at the Delhi-based India Habitat Centre on October 16, 2022. Surprisingly, a retired judge from Madhya Pradesh Aman Malik and Advocate Rohit Pandey were present on the dais and the fake PhDs were awarded at their hands. The recipients included Shridhant Joshi of Indore-based (Madhya Pradesh) Kautilya Academy.
 Rohit Pandey is said to be a Joint Secretary of the Supreme Court Bar Association and has been involved in the connection of honoring fake Ph.D. of the University of Macaria. A demand to cancel his "Sanad" is rising.
 Sprouts has decided to register a complaint with University Grants Commission 
(UGC) Chairman M. Jagadesh Kumar about these irregularities. Besides, the complaints will be lodged with Russian Embassy in New Delhi and the Russian Education Ministry.
 The functions to award fake honorary PhDs are usually organised in five star hotels and the PhDs are given at the hands of a minister or an elected representative. Some time back the bogus Phds were distributed at the hands of Prime Minister Narendra Modi's brother Pralhad Modi at a function organised by the Shri Dadasaheb Phalke International Award Film Foundation. The Sprouts was the first to expose this clandestine deal.
 The fake PhDs are sold in wholesale in Maharashtra Raj Bhavan. The gang is led by Governor Bhagat Singh Koshyari's bogus secretary Ulhas Munagekar. The doors of the Raj Bhavan are always open to those selling bogus PhDs. Those involved in this deal are giving legitimacy to this illegal business through all these modes.
A list of fake universities awarding bogus Ph.D. degrees has been given here for the information of our valuable readers:
► The Open InternationalUniversity of complementary medicine, Sri Lanka
► University of America Hawaii and Inox International University
► Commonwealth Vocational University, Tonga
► University of South, America,
► Southwestern American University
► The American University, USA,
► Zorashtriyan University,
► Sorbonne University, France,
► Mahatma Gandhi Global peace Foundation (NGO)
► Empower Social and Education Trust (NGO).
► Nelson Mandela Nobel Award Academy – NGO
► Diplomatic Mission Global Peace – NGO
► Manav Bharti University (MBU) Himachal Pradesh
► Manav Bharti University, Solan
► Vinayaka Missions Singhania.
► Chhatrapati Shahuji Maharaj University from Kanpur
► American Heritage University of Southern California (AHUSC)
► Peace University
► Dadasaheb Phalke Icon Awards Films – NGO
► Trinity World University, UK
► St. Mother Teresa University
► University of Macaria
► American University of Global Peace
► Jeeva Theological Open University
► World Peace Institute of United Nations
► Global Human Peace University
► Bharat Virtual University for peace and Education
► National global Peace University
► Ballsbridge University
► Shri Dadasaheb Phalke International Award Film Foundation (NGO)
► International Open University of Humanity Health, Science and Peace, USA
► Harshal University
► International Internship University
► British National University of Queen Mary.
► Jordan River University
► Boston Imperial University
► The University of Macaria
► Theophany University
► Dayspring Christan University
► South Western American University
► Global Triumph Virtual University
► Veekramsheela Hindi Vidyapeeth
► Jnana Deepa University (Pune)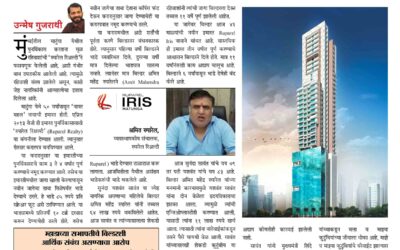 शेकडो भाडेकरूंचे रखडवले कोट्यवधी रुपये ज्येष्ठ नागरिकांचा आत्महत्येचा इशारा उन्मेष गुजराथी स्प्राऊट्स Exclusive मुंबईतील माटुंगा येथील पुनर्विकास करताना मूळ रहिवाशांची 'रुपारेल रिअल्टी'ने फसवणूक केलेली आहे, अशी गंभीर बाब उघडकीस आलेली आहे. त्यामुळे रहिवाशी संतप्त...